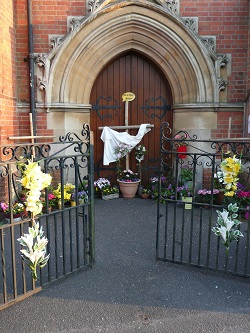 THE FUTURE OF ST. MARK'S - THE NEW VISION
UPDATE from The ARCHDEACON OF SURREY ...
... and Message from the Churchwarden
Following the 'visit' to our Church (via Zoom) by the Archdeacon of Surrey on 7 February, you will all now know that the proposed future plan for St. Mark's is to involve a partnership with our friends at St. Peter's Church. The details of the plan are to be found on the NEWSLETTER issued by the Archdeacon's Office (click on link).
Our PCC is very excited about this new venture, and hope that you will all support it. If you have any additional questions (or comments), please follow the guidance printed on the Newsletter. And, in the meantime, I as your Churchwarden - and my colleagues on the PCC - would value your contined support during the coming months as we prepare for our new life.
Deglan Rowe
[Update issued 10/2/21]
~~~~~~~~~
+ STOP PRESS + STOP PRESS + STOP PRESS + STOP PRESS + STOP PRESS + STOP PRESS + STOP PRESS + STOP PRESS + STOP PRESS +
St. MARK'S … is open again from 10.30 am on Sunday 7th March!
and you are very ... WELCOME!
We have opened for Restricted Public Worship, and - following our
re-organisation of the side aisles - are now able to welcome an
increased number of about 40 "persons" into our Church
(a "person" is either a single individual, or a couple/family 'bubble' who are permitted to sit together and are counted as 'one person')
Social-distancing and Hand-sanitising procedures are operating throughout the building.
Following a change in Government policy, The mandatory wearing of FACE MASKS is still required at present within the building, unless you have a valid/medical reason for not doing so. [Update effective 7/3/21]
~
We are offering ONE ABRIDGED EUCHARIST per week
SUNDAYS at 10.30am
so do join us if you can …
On occasions, the Eucharist will be replaced by a 'Service of the Word',
but the time remains as always, 10.30am
~
During our Interregnum, we look forward to welcoming all who have offered to lead worship for us - click HERE for the details of our Worship Programme for Spring 2021.
You will see that we are also looking for volunteers from our Church community who would like to Read the Lesson, and/or Lead Intercessions. If you are interested, please speak with Deglan & His Team.
~~~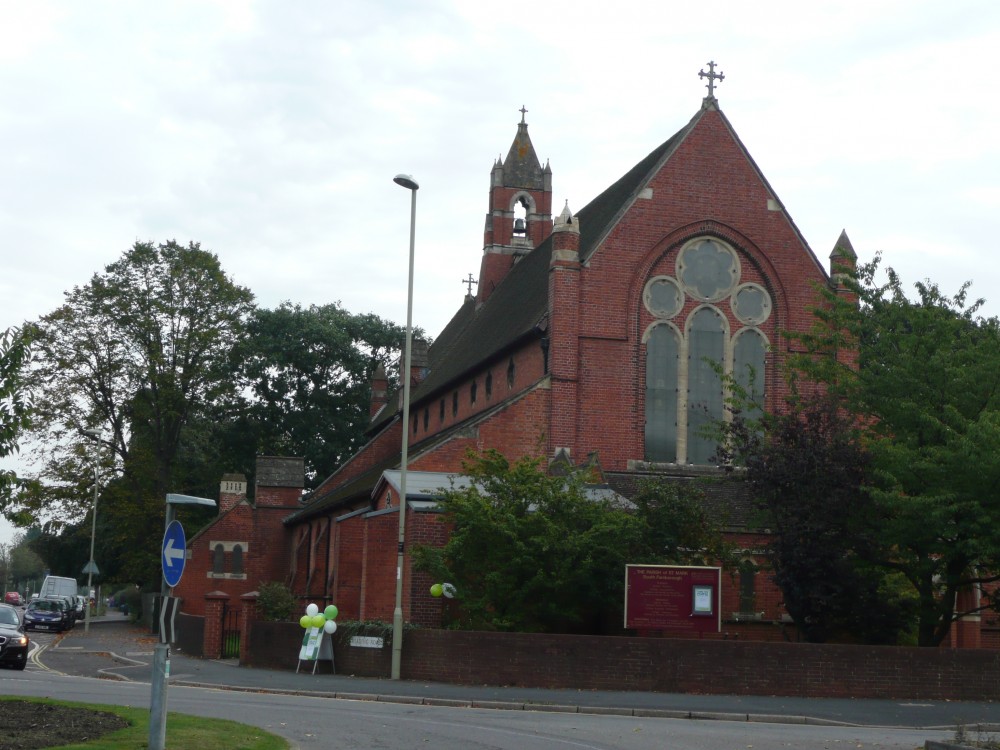 FUNERALS, WEDDINGS & BAPTISMS
As the 'lockdown' situation evolves, the regulations now allow for certain additional acts of worship to take place within churches, all subject to restrictions and regulation, and dependant upon the conditions within the building.
At this point in time, here at St. Mark's we are now able to offer FUNERALS within the Church, so if you are looking to organise such, please contact the Church for the latest update concerning the limitations on numbers attending and the style of service available.
~
We are now looking at taking provisional enquiries for WEDDINGS in 2021. If you are considering organising a Wedding, please be sure to speak with us before you attempt to book a venue as we will have very limited availability.
~
At this stage, BAPTISMS are not currently available here at St. Mark's - but keep an eye on this website for updates.
~~~~~~~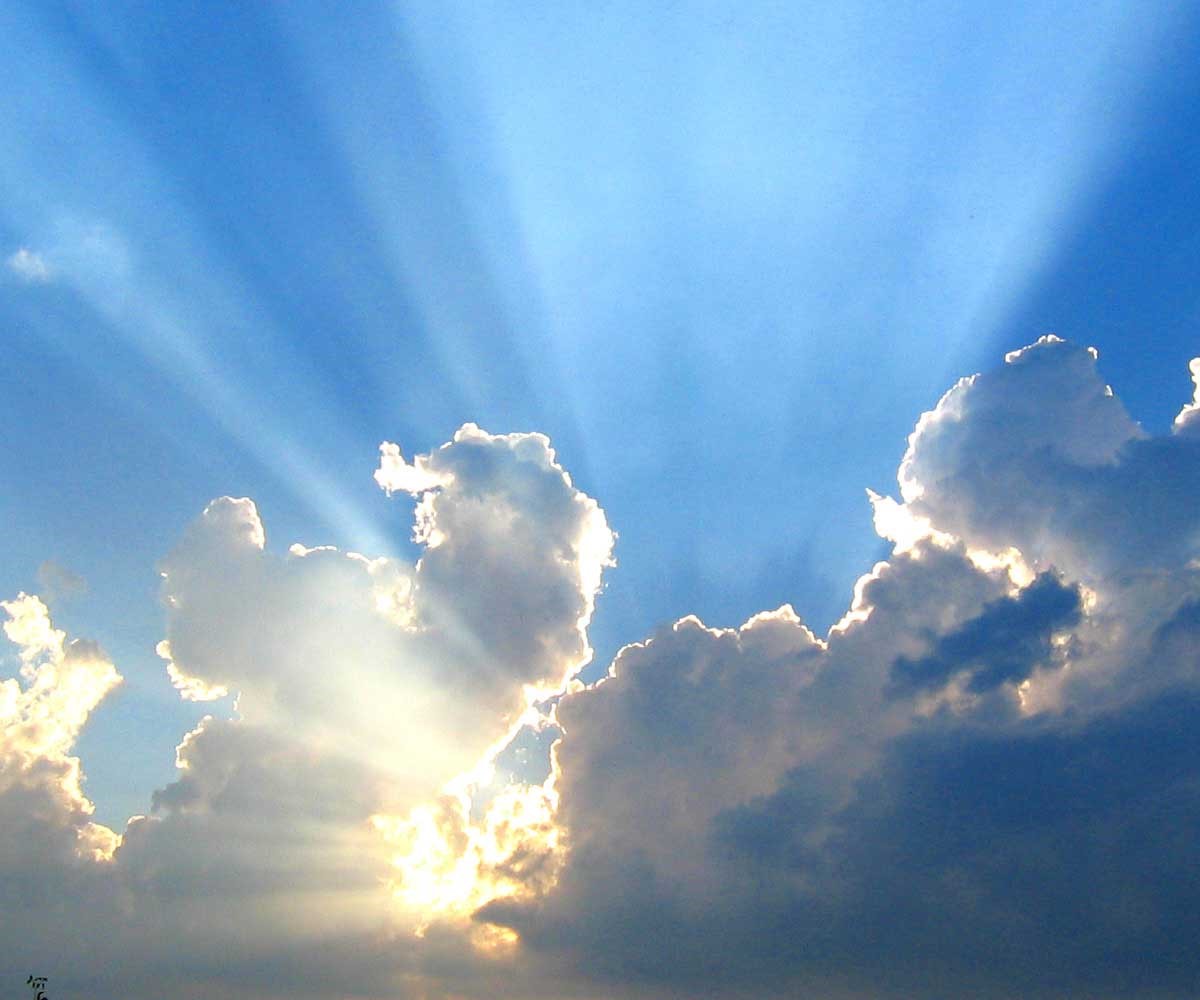 Our monthly cycle of Prayer for the whole parish is, once again, available via the 'Prayer & Scripture' button in the menu-bar, and we hope it will continue to help you in these challenging times.
St. Mark's Prayer Calendar for March 2021
Therefore Abraham's faith "was reckoned to him as righteousness." Now the words, "it was reckoned to him," were written not for his sake alone, but for ours also. It will be reckoned to us who believe in him who raised Jesus our Lord from the dead, who was handed over to death for our trespasses and was raised for our justification.
Rom. 4.22-25
Mon 1
Pray this week for those who live in CAMP ROAD. Pray also for all at the Baptist Church.
Tue 2
Pray for all the shops in Camp Road some of which have been closed for nearly a year and may not survive, for the people that worked there.
Wed 3
Camp Road is the heart of our commercial part of North Camp. We pray for the health of our "village".
Thu 4
Give thanks for the plan to keep St.Mark's on the map. Pray for the right person to be chosen to join us next year.
Fri 5
Pray for Father Ian as he finds his way to a happy 3rd age.
Sat 6
Pray for our first Eucharist tomorrow since the beginning of the year. Give thanks for Richard Cobbold and Stephen Linton taking the service.
SUN 7 3rd of Lent
I am the Lord your God, who brought you out of the land of Egypt, out of the house of slavery; you shall have no other gods before me. Ex.20.2-3
Mon 8
This week we pray for those who live in HIGH STREET. Pray for all at Our Lady Help of Christians.
Tue 9
Pray for all who have lost hope that they may find hope in God, their creator, faith in Jesus, their saviour and let the Spirit in their lives who will comfort them.
Wed 10
Pray for Colin and Carole Lagor in their daily lives and give thanks for their exciting news and for all that Colin does to help Deglan.
Thu 11
Give thanks for the journey you have started with Jesus, maybe many years ago, he is ever calling us, sending us. May we listen and obey.
Fri 12
Pray for peace in our families, in our communities, in our nation, and throughout the world.
Sat 13
God of compassion, whose Son Jesus Christ, the child of Mary, shared the life of a home in Nazareth, and on the cross drew the whole human family to himself: strengthen us in our daily living that in joy and in sorrow we may know the power of your presence to bind together and to heal.
SUN 14 Mothering Sunday
Tell out, my soul, the greatness of his might: Powers and dominions lay their glory by;
Proud hearts
and stubborn wills are put to flight, The hungry fed, the humble lifted high.
NEH 186v3
Mon 15
Pray this week for all, who live in PEABODY ROAD. We pray for the vision that Archdeacon, Paul, shared with us over a month ago. May God's will be done.
Tue 16
Pray for Rosemary Lloyd at home and getting stronger. Give thanks for her family.
Wed 17
Pray for Jim Elder Ennis at work and home and for his family.
Thu 18
Give thanks for Margaret Quent, may she be kept safe and well.
Fri 19 Joseph of Nazareth
May we like Joseph walk in God's plan for us. Give thanks for his example to us.
Sat 20
Pray for Martin James leading our service tomorrow. For his wife, Jean, too. We give thanks for their help and support for several years now.
SUN 21 Passion Sunday
You shall not make wrongful use of the name of the Lord your God, for the Lord will not acquit anyone who misuses his name. Ex.20.7
Mon 22
Pray this week for all, who live in MORRIS ROAD. Pray for all at the Methodist Church.
Tue 23
Thank you, Father, for the new start we were given in our baptism into Christ. Help us to live as new people today, stepping into and embracing the good works you have prepared for us in Christ.
Wed 24
Give thanks for our government working hard in difficult circumstances, for all who support them and criticise them.
Thu 25 The Annunciation
Lord, pour your grace into our hearts, that as we know the incarnation of Jesus ;by the message of an angel, so by his cross and passion we may be brought to the glory of his resurrection.
Fri 26
Pray for all the children who have been back at school for 3 weeks now, may they and their parents enjoy the Easter Holiday and not having to worry about school work.
Sat 27
Give thanks for Richard Cobbold being back with us tomorrow taking the service.
SUN 28 Palm Sunday
Let the same mind be in you that was in Christ Jesus, who, though he was in the form of God, did not regard equality with God as something to be exploited, but emptied himself, taking the form of a slave, being born in human likeness.
Phil. 2.5-7
Mon 29
Pray this 1st day in Holy Week for all who live in GRAVEL ROAD and MATTHEW'S CLOSE. Remember also our friends at the Baptist Church.
Tue 30
This Holy Week will not be very different from last year, but make it special even so.
Wed 31
Almighty God, thank you for raising people to take your Good News to the ends of the earth. We give you praise for their devotion and dedication.
Meanwhile ...
Our friends at St. Peter's have recorded some worship resources which you can access on their YouTube Channel. There is a large range of items, including talks, prayers and worship itself. They also have some material for children: PJ Church (for Juniors & Infants) and Youth Online (for teenagers). There is a lot to choose from, so do take a look!