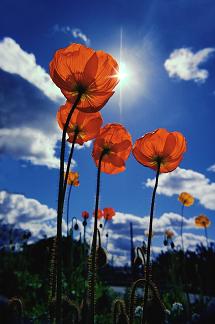 RESTORATION WORK TO BEGIN! We are pleased to announce that the work to restore the Memorial Chapel will begin on September 24th - and is scheduled to be completed in time for our 'World War 1' Centenary commemorations in November. Further details of our Commemoration Weekend can be found on this website's calendar, or on posters in the Church. We also hope to have a special page on this website, which should have lots of information on it (this is currently subject to being built!). If you have any questions, or want to know more, contact the organisers of the Weekend on 01252-514479.
~~~~~
[Update Oct 5th:] And, begin it has! Take a look next time you are in Church - the transformation of the Chapel is already amazing: the lightness of the wood has changed the whole outlook, and you can begin to see the lettering so much clearer. It's all looking very promising ...
~~~~~
WEDNESDAY EUCHARISTS, as from 26 September ...
Please note that the 10.30am Eucharist is cancelled for approximately 4/5 weeks whilst the restoration work takes place inside the Church; this is to allow the restorers free access to the building throughout the week. Check notices in Church, or the calendar on this website for the Eucharist's restart date.