ITALY EARTHQUAKE APPEAL
at our 2016 HARVEST FESTIVAL

THANK YOU ... for raising £271.71

And take a look below, to find out about the Children's special gift-appeal ...
---
►►►►►►►►► "SEEKING THE FUTURE" is on its way ...
keep Sunday 20 November free ...
and find out all about it by clicking HERE ...
---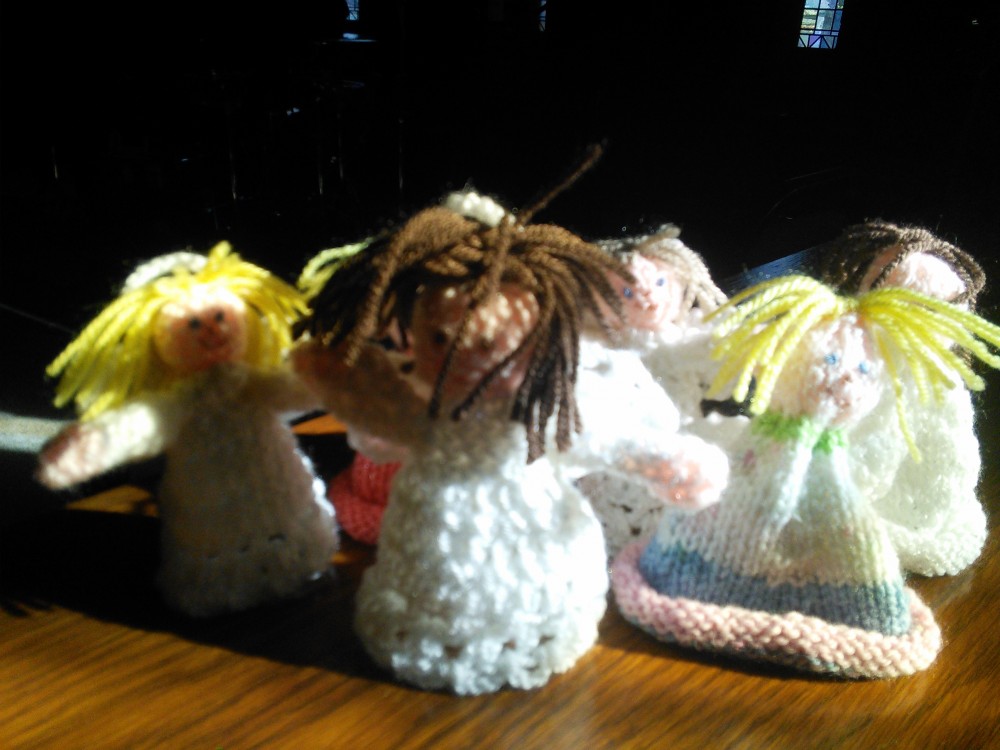 We're ANGEL YARNING once again this year ... and we'd like you to join in ... full details by clicking HERE. Carole Lagor is once again co-ordinating this - read her message for more information!
You, too, could add to the "Heavenly Host" that will hopefully brighten up the Christmas Night here in North Camp.
UPDATE: We've now got two "Angel" Events lined up, so click HERE for the latest news.